PAVING BENEFITS
• It enhances your property.
• Increases the home value.
• It is aesthetically appealing.
• Easy to maintain.
• Long term cost effectiveness.
• Durability.
• For drives, patios and pathways.
Welcome to STrATA PAVING!
Established in 1992, over the past 18 years Strata Paving has become known for our involvement in hundreds of paving projects – industrial, commercial and residential.
RESIDENTIAL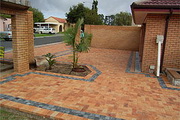 Nothing compliments your home's architecture and grounds like the classic elegance of brick. With beauty and flexibility matched by no other form of paving since the Romans made roads out of stone.

cOMMERCIAL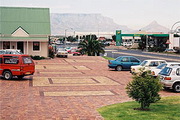 The principal advantages of brick paving in architecture lie in the wide variety of colours, textures, forms and patterns that are inherent in this form of construction. Architectural applications include:

INDUSTRIAL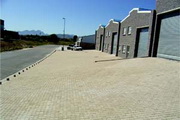 In many countries the most cost-effective use of brick paving is to be found in the industrial or heavy-duty sphere. The ability of brick pavements to withstand concentrated heavy loads and to resist the wheel
. . .
POPULAR BRICK PAVERS